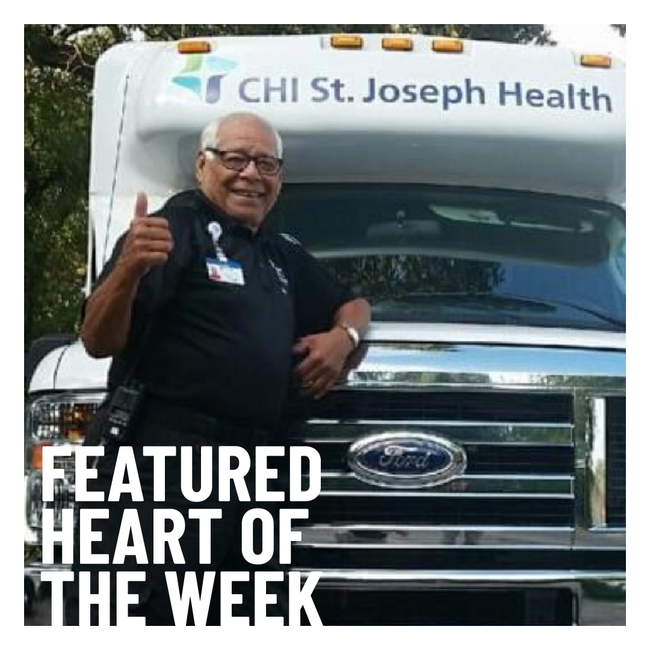 Eriverto "Eddie" Rodriguez,

Patient Transport Specialist
Recently named Employee of the Year by CHI St. Joseph Health EMS, Eriverto "Eddie" Rodriguez has been providing high-quality and compassionate care to patients across the Brazos Valley for 18 years. He comes to work early and stays late every night. However, the most extraordinary thing about him is his ability to bring a smile to every person he meets.
Many members of the Brazos Valley community applaud him for his ability to make his patients feel comfortable, even in stressful times. We're proud to highlight Eddie for his hard work this EMS Week.